Welcome to the Award winning Stepping Stone Performing Arts.
A step in the right direction
At Stepping Stone Performing Arts we offer the very best training to performers with any and all levels of experience!
Whether you want to grow in confidence, to have fun with friends, be pushed in a particular area, or are aiming to take your training or craft to the next level: let SSPA be the next step in your training.
Stepping Stone Dance School opening September 2022
SSPA in 
association 
with
I-Path international are offering classes and exams in Ballet, Jazz, Tap, Contemporary and Commercial
Industry professional tutors
Stepping Stone Performing Arts boasts an unbelievable array of industry professional tutors. All having worked professionally in their chosen field, be it in Theatre, TV and Film, as agents, casting directors or tutors in top conservatoires, they are able to give a true insight into the industry that isn't available to other performing arts schools.
Extensive class range
Whatever your interest within the performing arts industry, we have you covered. The arts are vast, exciting and hugely rewarding and we want help our students get to where they deserve to be.
Professional venues
We host our classes in some of Oxfordshire's leading establishments, which allows our students access to unprecedented facilities.
Our working partnership with the SAE Institute allows our students to utilise their unrivalled professional equipment such as green screens, live room, steadicams and lighting. Our students not only receive professional tuition, but in addition develop their skills in a professional environment.
Bridging the gap between youth performance and professional training.
SSPA provides young performers with the skills to take the next step in their performing arts training. We aim to bridge the gap between youth performance and professional training.
Working with professionally trained performers who are leading practitioners in the training of young artists, SSPA students will develop their practical skills in their chosen craft; be it Song, Dance or Acting; whilst growing in confidence and becoming assured individuals.
What you will learn
Within the training at SSPA, students will be able to access professional-level training in song, dance, acting and audition preparation. Beyond these practical skills students will be able to develop:
Confidence
Grow in confidence through all of our classes
Teamwork skills
Working together to get the best out of each other
Self-discipline
Learn to discipline and push yourself more than you could ever imagine
Communication skills
Through mixing and socialising with class mates and tutors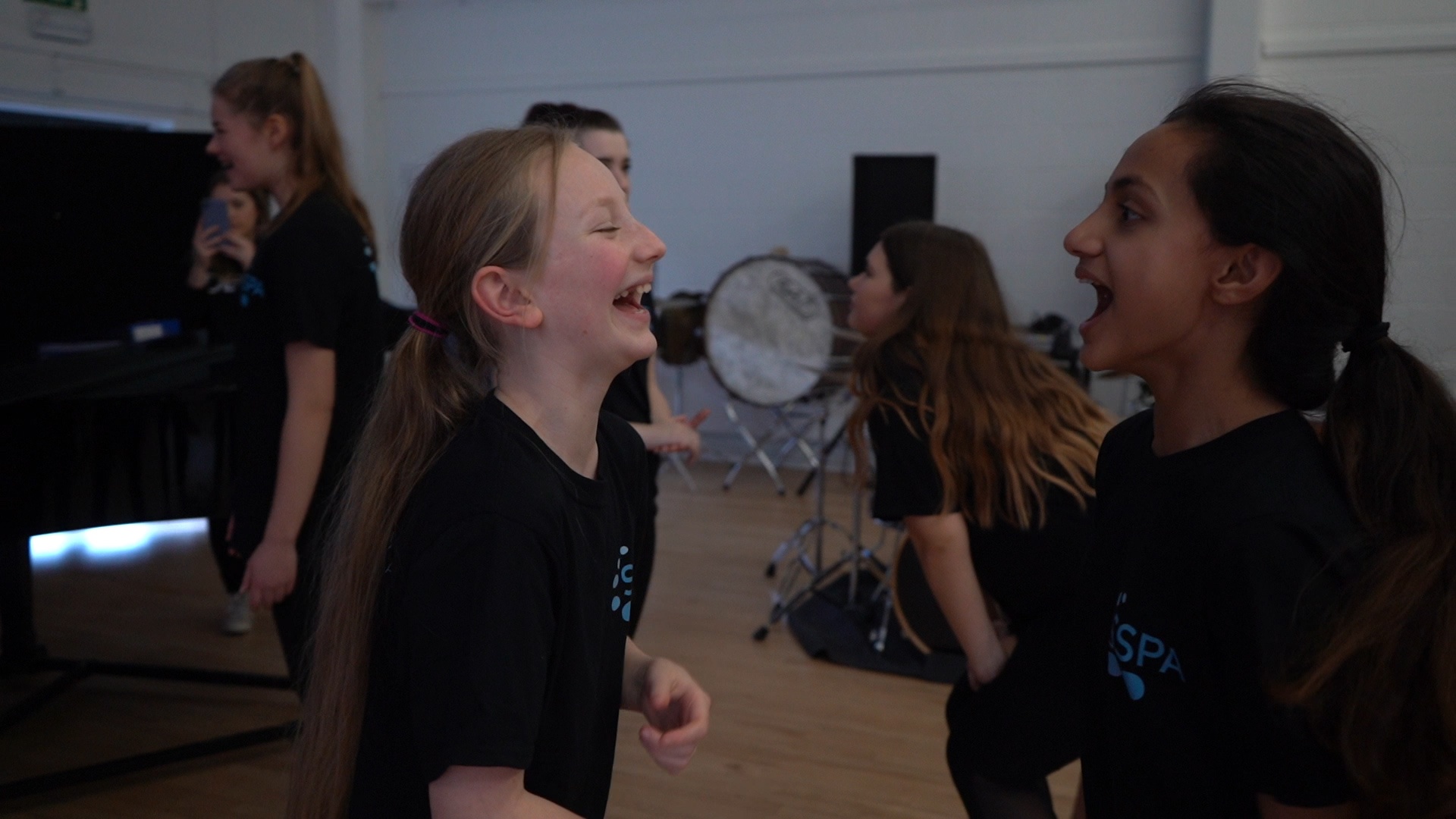 Performing Arts isn't just about the skills learnt
It's the friendships made along the way. The Arts is a world like no-other, where young people can come together to express themselves creatively. Our aim is to create a thriving and energetic environment where our performers feel comfortable enough to truly express themselves.
Director's welcome
Gary Lewin –
Director 
"Welcome to Stepping Stone Performing Arts, where we will help you achieve your goals within the Performing Arts industry. Whether it's to go on to train professionally, improving existing skills or just to make friends while doing something you love to do, we want to help you do it. Whether its your first or next step, let us help you take the right step forward in performing arts."
Our Approach
The staff of SSPA believe in coaching through rehearsal and preparation. All the techniques taught at SSPA will be performance driven, and we offer the opportunity to demonstrate the skills that have been learned with performances at the end of every term. We believe there are many different techniques, schools of thought and ways to rehearse that will greatly benefit our students. These will be introduced with our leading industry professional and guest tutors, to guide them along their journey.
Our Values
At SSPA we are focused on encouraging and supporting our students progression into their chosen sector of the performing arts industry. We are able to continuously advance and update our knowledge and skillset through the wide variety of exceptional tutors that we offer, ensuring that our students stay ahead of the curve. Our genuine love of the performing arts is unmistakable in every lesson, making SSPA stand out from any other performing arts school.
Our Experience
We have over a decade of experience working with and guiding students. Our techniques have resulted students attaining places at their desired drama schools and conservatoires all over the country. We are the stepping stone that places our students one step closer to achieving their goals.
Get in touch now to fulfil your potential
All classes are designed to prepare budding performers for the standard expected at the UK's most influential drama and theatre schools, with quality teaching and performance opportunities to achieve their goals in an exceptionally thriving, creative enviroment.
Email us
info@ssperformingarts.co.uk
We would love to hear from you.
If you'd like to hear more information about our classes and courses or have any questions you'd like to ask please get in touch.
Fill out the contact form below and we will get back to you as soon as possible.
What people have to say about us
"The support that is available to any SSPA students is phenomenal. From round table events with industry professionals, to some of the best weekly tutors, there is never a moment where you can't find the answers to any questions you might have. Just as I have, if you want to be inspired, connected and brought into a true family, SSPA is the place to be.."
"I've really enjoyed working with Stepping Stone Performing Arts and I feel my skills and confidence have improved immensely helping me to prepare for my Drama School auditions. I have benefited from individual tuition, group sessions and workshops with expertly taught dance classes, lyric and script analysis, stage theatre, film and tv work. I've really valued the individual attention I have received from various different tutors on the course, and look forward to further developing my skills."
Suitable training for all
All classes are designed to prepare budding performers for the standard expected at the UK's most influential drama and theatre schools, with quality teaching and performance opportunities to achieve their goals in an exceptionally thriving, creative environment.
Those hoping to apply for drama school, conservatoire or University training, wishing to gain fundamental skills and experience.
Young performers wishing to train with established teachers and practitioners with a wealth of professional experience.
Anyone looking to develop skills, confidence and lifelong friendships which can support them in whatever career path they take.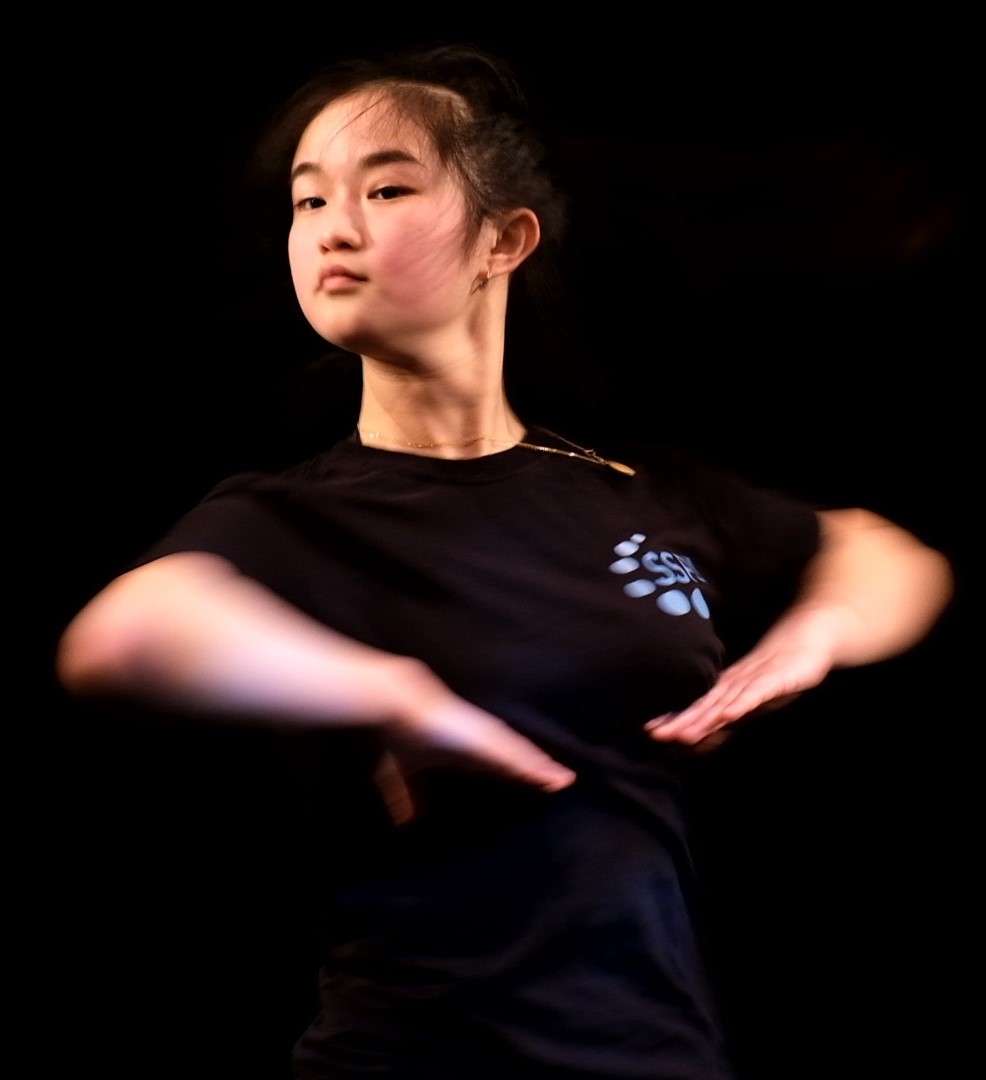 Frequently Asked Questions
What makes Stepping Stone Performing Arts different from other Performing Arts schools?
Stepping Stone Performing Arts courses have been specifically designed for students to learn relevant techniques in a rehearsal environment. We never teach a lesson for a lessons sake which is the model of some schools, all of our sessions have an end-goal or performance in mind. We also don't just offer a chance to perform without teaching the valuable techniques required to do that performance safely and professionally.
Can I join anytime?
With the main courses which are performance led, we suggest you join no later than 3 sessions into the start of that term. We don't want our students to have less than other cast members to do or fall behind in any way.
Can I just turn up to class without booking (Drop in)?
"Drop in" session are welcome with in our dance and dance fitness classes but you must book your place for any of the main courses.
What help will I receive in getting into drama school?
As well as learning the required skills within the time table sessions aimed to help you achieve a place at your chosen conservatoire or drama school, we also offer free consultations to anyone before they join, plus one to one sessions in which we can guide and help in the decision of where to audition and helping in preparation. We are also available anytime via phone to quell any nerves or worries parents or students may have. We are a step in the right direction.
What happens if I have to miss a session?
We want to promote a sense of independent learning and professionalism, helping to prepare for a demanding career within the performing arts industry, however we are very aware sessions will undoubtedly be missed for whatever reason. We make sure that all our sessions are either recorded or written up and made available for students and will eventually be available on our new app which is in development.
How many chances to perform would I get in a year?
Within the Musical Theatre course there are 3 performing opportunities a year, running at the end of every term, with a Summer musical also in place. The Acting for Film course there will be 2 screening days, one held at the SAE institute where parents can come and see what the students have shot, and at the end of term we will be showing our short film in a cinema (TBC) so our students can see themselves on the big screen!